Heavy duty bolting has never been this easy
The RTP Pneumatic Nutrunner is designed for flange-related and other bolting applications in the e.g. Oil & Gas, Power Generation and Wind Energy segments. The lightweight nutrunner helps increase productivity where the job includes loosening or tightening heavy duty bolts. The tool's slim gear-pack gives effortless access to bolts in cramped spaces making it a valuable tool for reman (remanufacturing) maintenance, repair and overhaul operations in the Mining and Off road segments.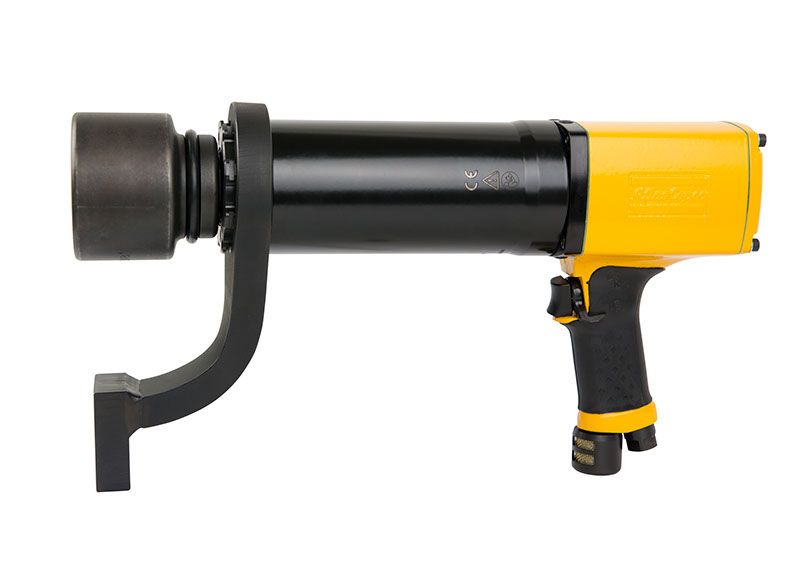 Slim gear pack

High speed air motor

Weldox reaction bar

Low vibration level

Includes FRL (Filter, Regulator, Lubricator) air pressure unit
Excellent accessibility

Fast rundown

High level of torque accuracy

Durable and robust

High safety

Easy on the operator
Install your products fast and right at the first time

Repair, calibrate or maintain your tools to ensure a durable performance
View or download latest RTP pdf, click on catalogue opposite.