BATTERY-POWERED SETTING TOOL RIVDOM eBZ 3
Maximum power with cordless riveting. 24.000 N!
The HONSEL Rivdom eBZ 3 battery riveter was developed specially for the demands of the setting of high-strength blind rivets with 6.4 and 7.8 mm diameter with grooved rivet stud!
The clamping jaws specially designed for this geometry and a modified clamping mechanism guarantee reliable and positive settings of FERO® BULB high-strength blind rivets (or comparable products) with a stud diameter from 3.8 to 6.15 mm. This also helps to minimise wear on the clamping jaws.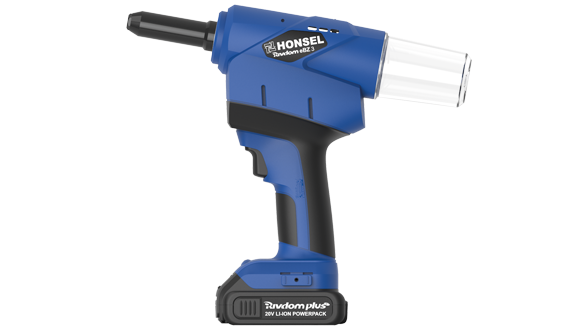 2,4
3,0
3,2
4,0
4,8
5,0
6,0
6,4
8,0

aluminum

 
 
 
 
 
 
 

✓

✓

steel

 
 
 
 
 
 
 

✓

✓

stainless steel A2

 
 
 
 
 
 
 

✓

✓

copper

 
 
 
 
 
 
 

✓

✓
✓ Processing possible,   o Processing optional possible
THE LATEST MOTOR TECHNOLOGY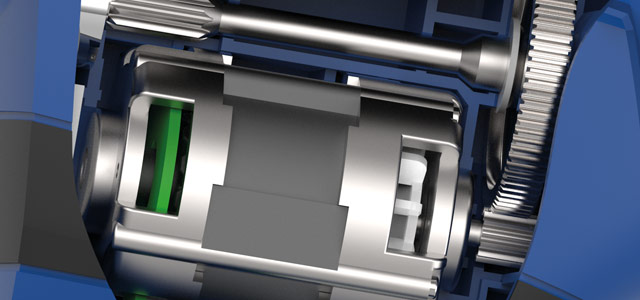 Brushless and wear-free
The newly developed brushless DC (BLDC) motor guarantees a very long and practically wear-free life-cycle.
Low current consumption and reduced heat development increase the battery life and efficiency.
INDIVIDUAL RETURN MODE SETTING
When using manual return mode, the trigger has to remain pressed until the rivet is sheared. When
the trigger is released, the tool moves back to the front starting position.
In addition, Rivdom and RivSmart eBZ tools offer an automatic return mode. Here the trigger merely has to be pressed slightly to start the automatic setting process. Immediately after the drop in the measured force with the shearing of the rivet mandrel, the tool moves back automatically to the starting position to keep the riveting cycle as short as possible.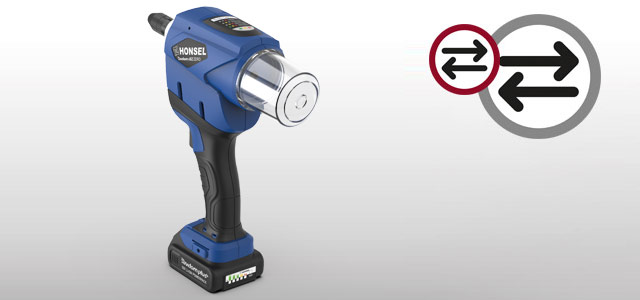 Working range: Blind rivets up to 8.0 mm diameter, all materials

Stroke: 30 mm

Working power: 24000N

Max. diameter of mandrel: 6.1 mm

Charging time: < 30 minutes

Weight incl. battery: 2.1 kg
1x Rivdom eBZ 3 battery riveter with brushless motor in HONSEL L-Boxx®

20V/2.0 Ah Li ion battery with optical state of charge indicator (number depending on variant)

1x Rivdom-PLUS quick-charger

2x retainer nosepieces in box

1x stud collector "L"

1x each belt clip, hanger bracket and cover cap
We are convinced of the quality of our HONSEL battery riveters. That is why we grant a 24-month manufacturer's warranty on all current models.